Welcome!

Because of the generous support from friends and partners, David Simmons Worldwide Ministry (DSWM) is able to teach and disciple believers what God thinks they are in Him, the truth about how much Jesus loves and values them.
Currently through 
PASTORS TRAINING CONFERENCES

: At the Pastors Training program in June we are expecting over 1,200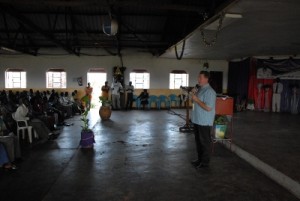 native pastors to attend. We do this at no cost to the pastors and all of the training materials are provided. Each pastor has the potential to impact thousands of lives.
Currently through 
BELIEVERS' FAITH SEMINARS

: The Believers' Faith Seminars programs in June are designed to fulfill what the Holy Spirit has told us to instruct using His Word for those in Africa to build their faith. The Lord said to us 'My people are losing their confidence because they do not know who they are in Me'. We are endeavoring to teach them this through this program.
Since God directed us to focus on Africa Missions, we are doing this through our missions headquarters in Lagos, Nigeria. At these headquarters our spiritual son and daughter, Pastors James and Anthonia Nwaezeigwe, are the head of Vision Ministries International where with a church in Lagos, Nigeria and Lome, Togo people are taught life changing messages every week.
What you do right now will make a difference. Because of your financial support of David Simmons Worldwide Ministry, you are touching people around the world. You are making a difference in the lives of real people in Africa. Thank you friends and partners for being a part of sharing God's love, compassion, and truth to those in need. You may reach us to give and be a part of this mission at PO Box 2138 Weatherford, Texas 76086 or by using the secure PayPal button below.
DSWM Ejeme Well and Church – Delta State, Nigeria – June 2013
November 2012 Nigeria Update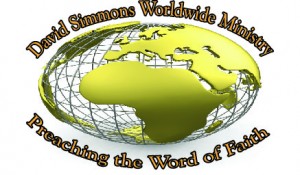 Uganda Ministry Video